A brief introduction to M&G Investments
M&G Investments has a clear objective: we help our clients achieve financial security. To do this we aim to deliver excellent investment returns on clients' savings that are under our stewardship, through an unwavering focus on our investment process and performance outcomes.
We put our clients first. We explicitly avoid the proliferation of our investment solutions in order to maintain our singular investment focus, and won't hesitate to cap a fund should we believe its size impairs our ability to deliver top client returns.
In addition to delivering excellent investment returns, we aim to provide exceptional client service that is ethical, professional and supports our brand promise of "consistency".

CHIEF EXECUTIVE, M&G SOUTHERN AFRICA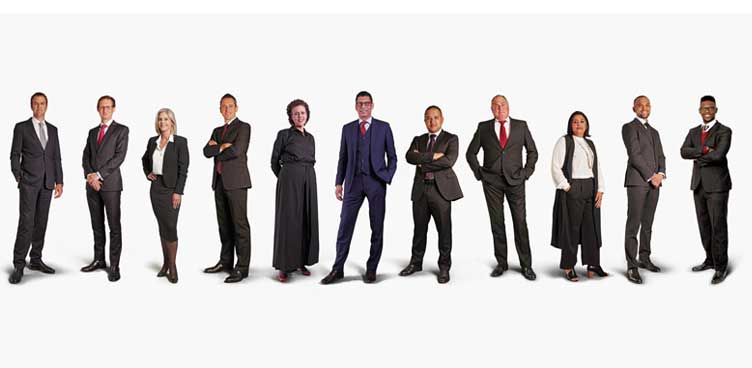 Our people
In support of our primary objective, we foster and reward a culture of excellence.  We employ people who are not only highly skilled, but also passionate about our industry and investment markets in general.  We value diverse, independent thinking and self-motivated people who enjoy working in a collaborative team-based culture.  We aim to treat employees with dignity and fairness, and to provide a stimulating work environment. 
Our employees' interests are aligned with those of clients: significant portions of our own savings are invested alongside clients in our portfolios.  All employees are also indirect shareholders in M&G Investments, which ensures that we act in the long-term best interest of all our stakeholders. 
As a South African-based business that is part of a much larger global investment manager, we acknowledge our role in contributing to the transformation of our society, and growing an inclusive and vibrant economy to the benefit of all the people of our amazing country. We are proud to have achieved a Level 1 B-BBEE rating, as one of our top business priorities.
Our Investment Analyst Development Program
The M&G Investments Investment Analyst Development Program seeks to equip aspiring investment professionals with knowledge of, skills in, and exposure to the investment management profession. This program offers individuals who have a passion for  investing the opportunity to undertake an intensive development program towards an investment analyst career. Candidates will rotate across six functional areas at M&G Investments (Equity, Fixed Income, Multi-Asset, Investment Operations, Client Services and Equity Dealing) within a role which progressively grows in responsibility and accountability over the 24-month period.
Upon successful conclusion of the two-year program (or earlier under specific circumstances), participants may be offered permanent employment.  If no such permanent position is available at M&G Investments at that time, participants will be free to apply to suitable roles at other firms.
We will require that all program participants enrol with the CFA Institute, and undertake studies and exams towards the Chartered Financial Analyst qualification. We will fund the related costs, and reasonable study leave will be provided.
Throughout the program term, participants will be regularly assessed and guided through any areas of improvement.  If, however, through a process of performance management, a participant is judged not to be performing at our desired level, participation in the program may be terminated before the end of the two-year contract term.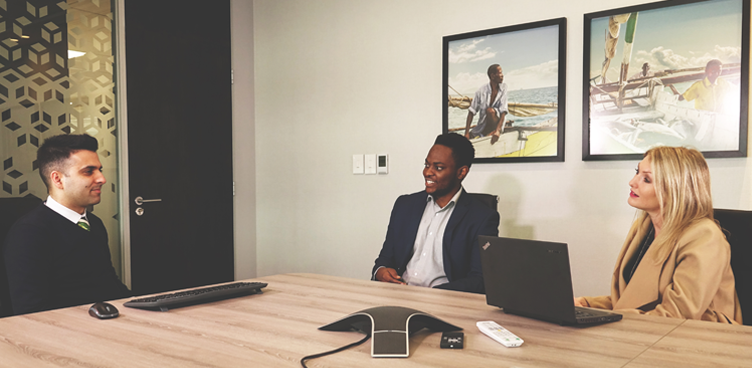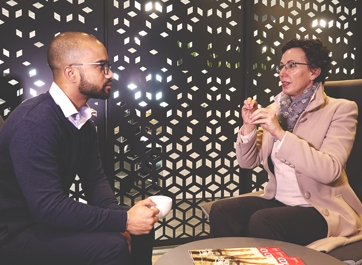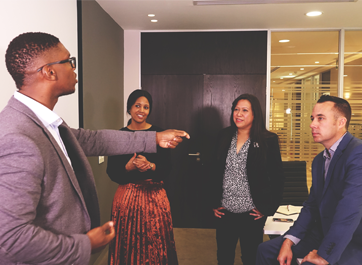 Our offices
We've recently redesigned our offices with a specific objective in mind, to create a beautiful work environment that enhances collaboration and promotes employee wellbeing.
To achieve this objective we partnered with one of the country's leading specialists in interior architecture and commercial design. Every aspect of our design was meticulously thought through, from the décor to the material, every feature was carefully chosen based on form and quality. The result of this collaborative effort is an office space that provides the perfect balance between functionality and aesthetics.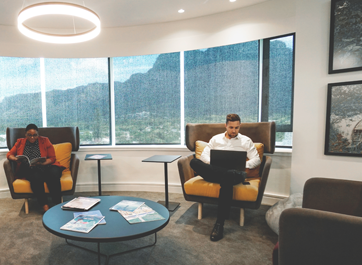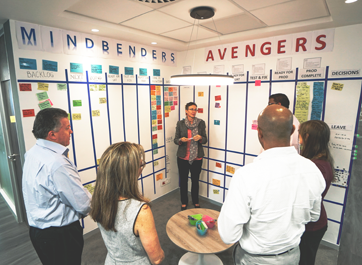 Our staff remain our most important asset, which is why we have gone to such great lengths to ensure an optimal working environment for all to experience. We have allocated two floors of 'working' space, comprising of open-plan areas, offices, meeting rooms, quiet/private spaces and pause areas for relaxation. We also have a floor dedicated to our clients, which boasts state-of-the art meeting room facilities and a lounge area.
We truly believe that we have created a space that encourages creativity and productivity; one of many reasons that make M&G Investments a great place to work.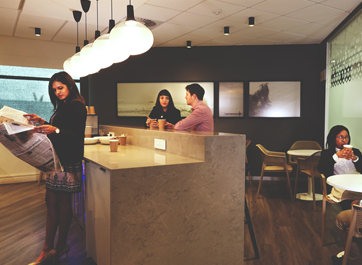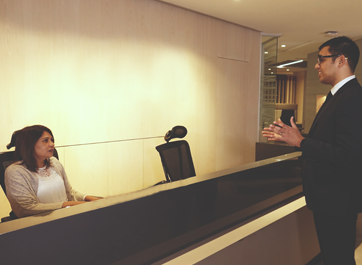 Total assets under management
R304 Billion
Unit Trust Manco
R132 Billion
Segregated and Life Pooled
R172 Billion
AUM Reflected as at 31 March 2022
Founded in
Cape Town, 1994
Offices
Cape Town (HO), Johannesburg, Durban, Port Elizabeth & Windhoek, Namibia
Ownership
M&G plc: 50.12%; Staff Investment Company: 28.08%; Thesele Group: 21.8%
License
Licensed financial services provider (FSP45199) under the FAIS Act